Getting Started
What is xapi.ly and how does it work?
xapi.ly was created to make custom xAPI statement data easier to create and send from authoring tools.
It abstracts a lot of the statement construction away so you can focus on what you want to send and less on how. The xapi.ly web app uses simple forms to allow you to save your statement structure for reuse and reference, and share amongst a team. You can then copy/paste code snippets into your authoring tool for execution within the course.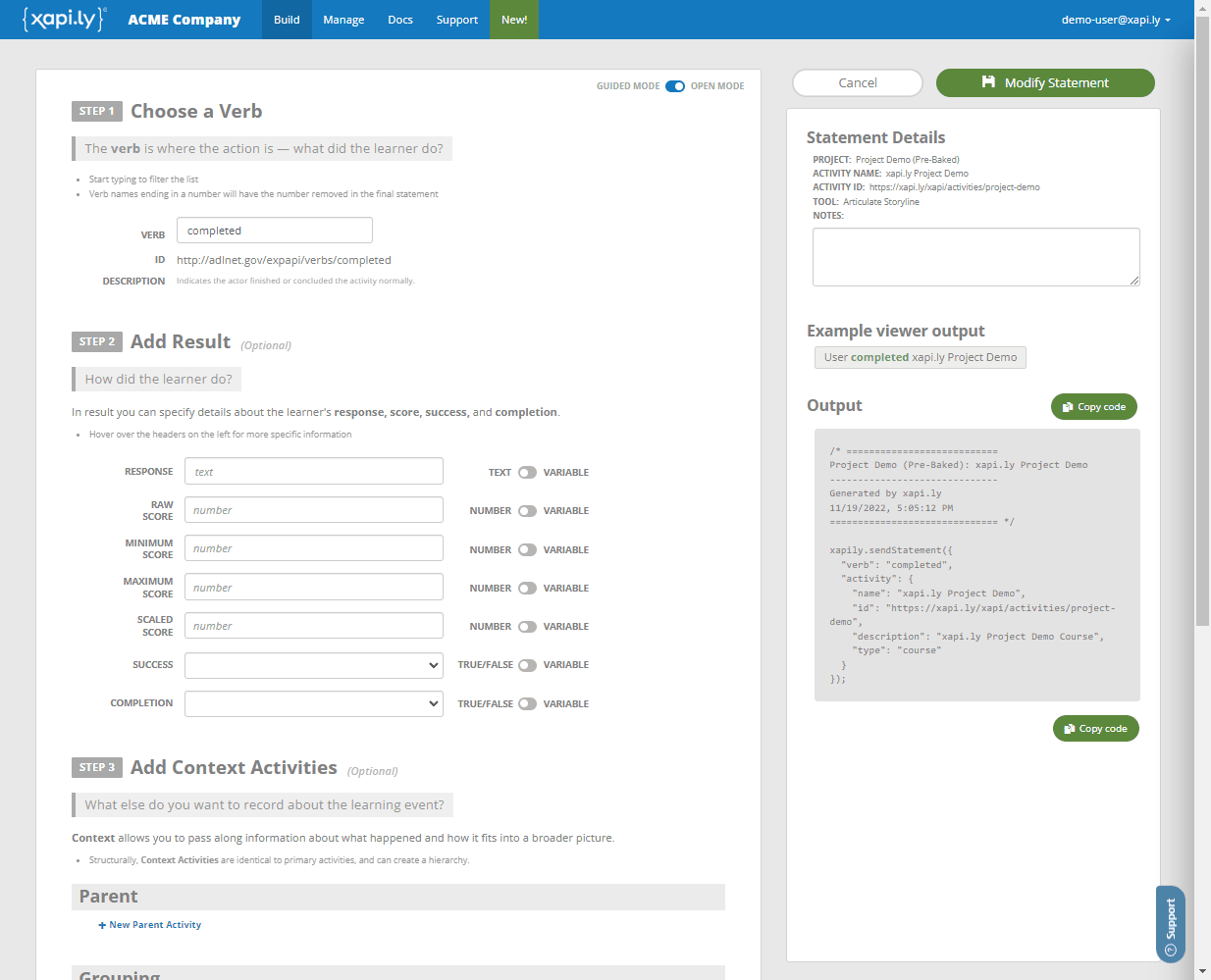 Requirements
To get started with xapi.ly, you will need a Learning Record Store (LRS) as a target to store your data.
Your Learning Management System (LMS) may already include xAPI support and either an embedded or 3rd party LRS. In this case, you can just upload your course packages like normal.
If you need to obtain access to a 3rd party LRS, there are various vendors that have passed conformance tests (with a variety of free and paid tiers):
View conformant LRS vendor listopen in new window
---
You also might want to be generally familiar with your authoring tool's JavaScript execution method and xAPI packaging:
Storyline
Captivate